Simplified Records Management for Tertiary Institutions
Effectively manage your institutions' records with the all-in-one school management system -SAFrecords.
Process transcripts, issue results and certificates, manage student enrollment, hostel allocation, compute results & CGPA, receive payments, and perform other administrative tasks – all in a secure & efficient manner.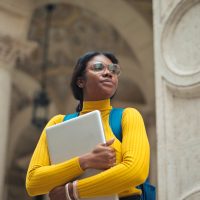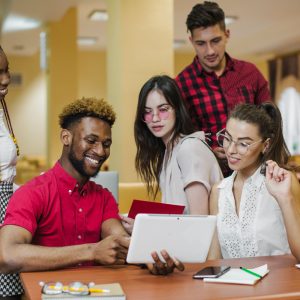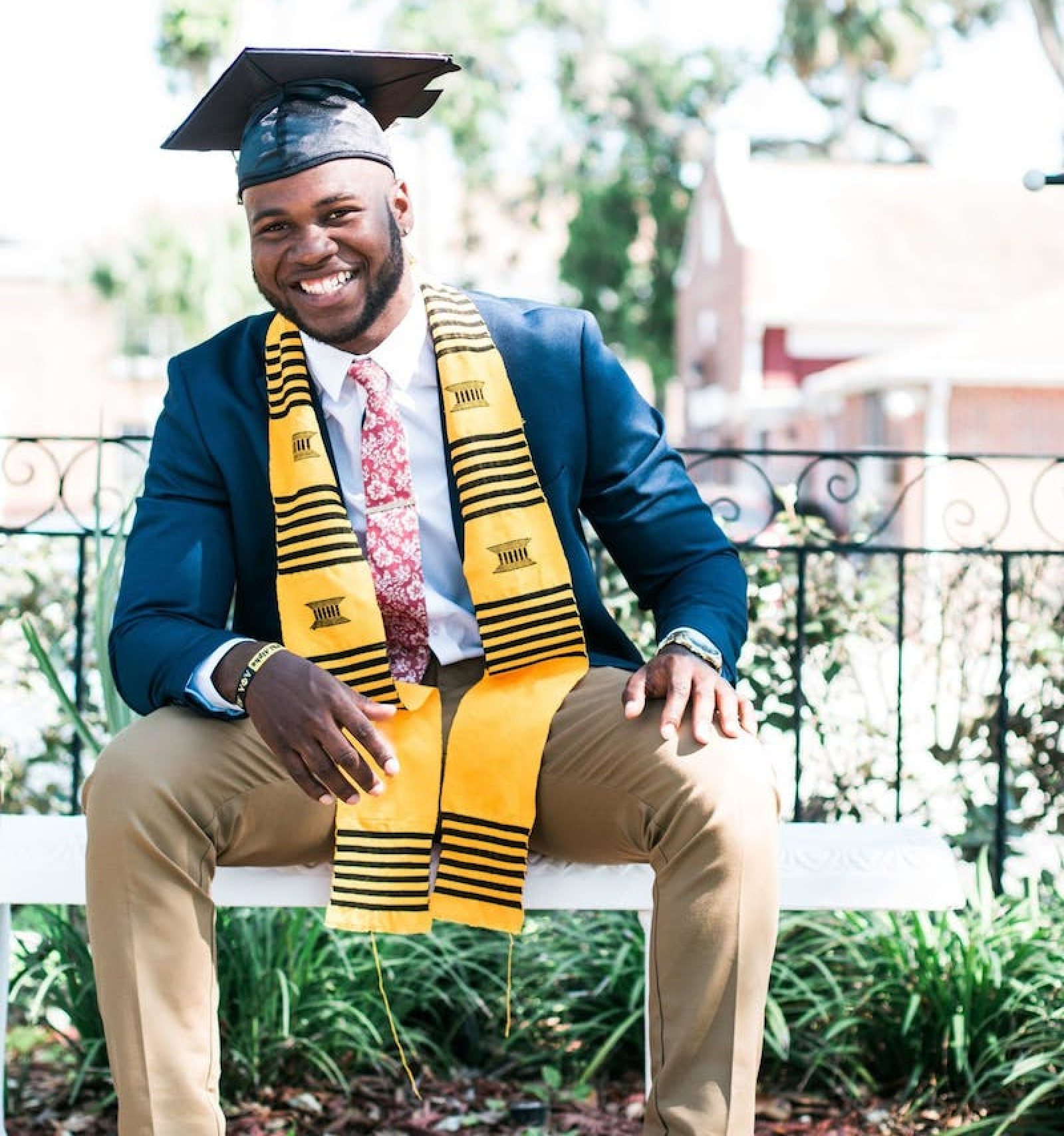 We Have Simplified School Processes for More Than 80 Tertiary Institutions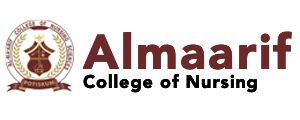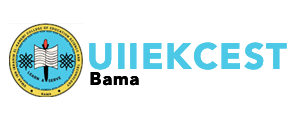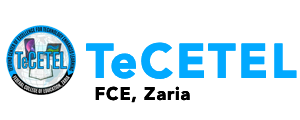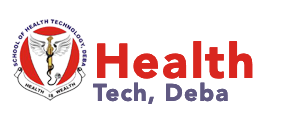 Leverage the Benefits of SAFrecords for Your Institution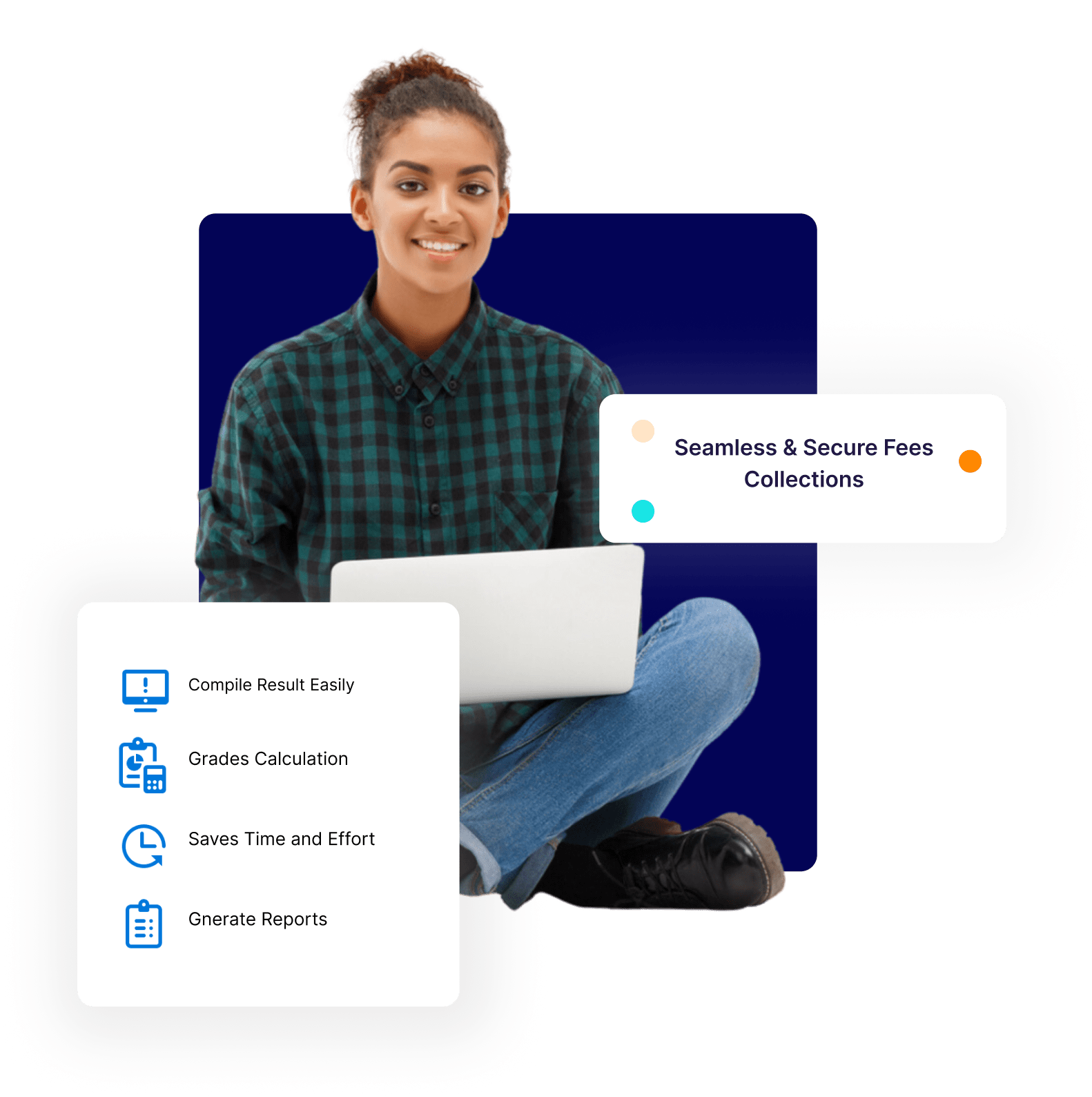 Saves Time and Effort
Automate your processes and consolidate your data all in one place.
You can now focus on delivering quality education and empowering students.
Seamless & Secure Fees Collection
With a hassle-free way to collect fees, enjoy the highest level of security.
Protect your sensitive financial data with a secure system.
Fast & Efficient Result Compilation
Compute results & CGPA with just a few clicks. Achieve accuracy and efficiency in little or no time.
Easy Retrieval of Record
Have all records of your institution in one secure location.
Eliminate the need for paper records and gain instant access to your records when needed.
School Management Reimagined with SAFrecords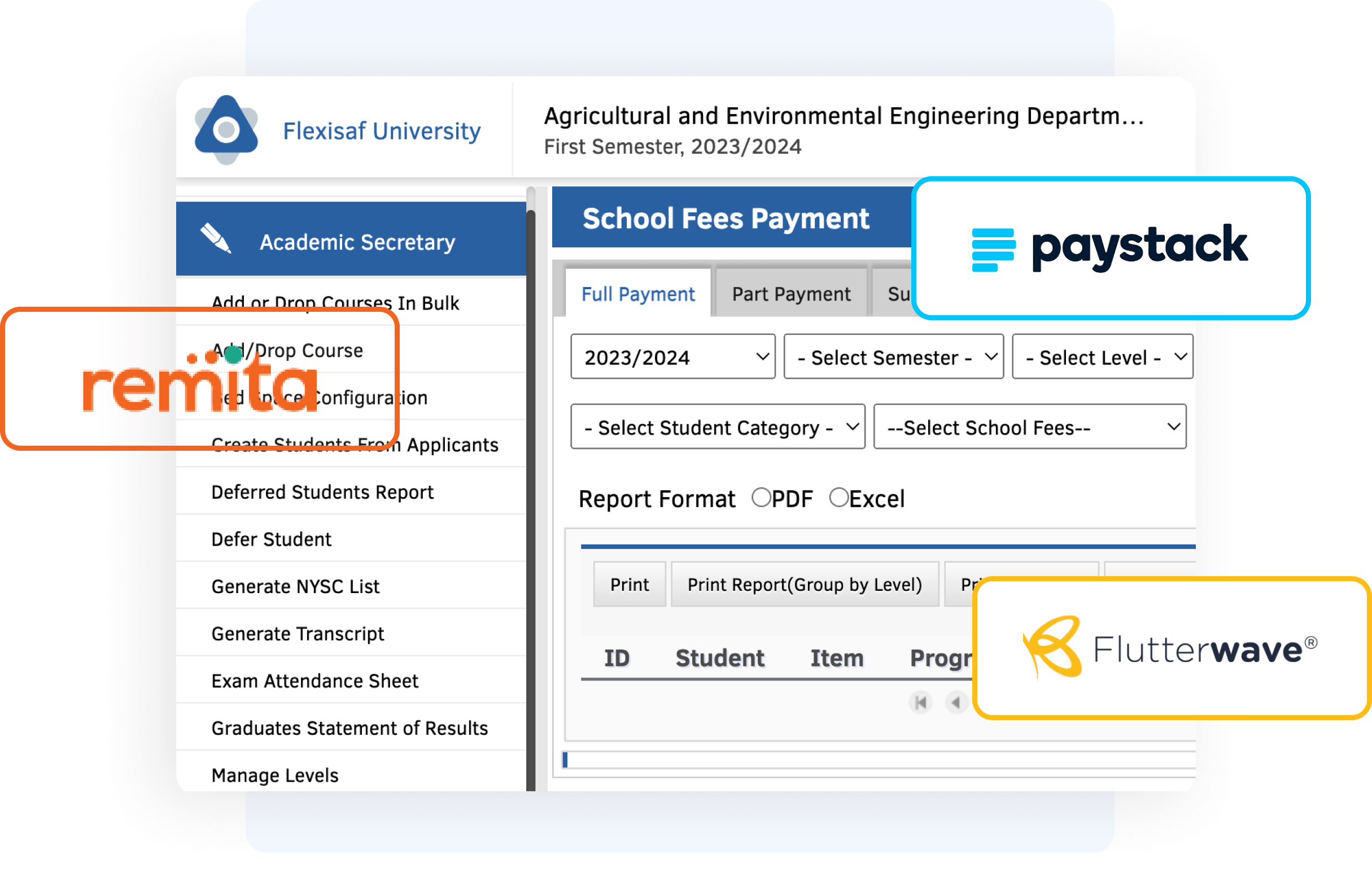 Our approach to payment prioritizes user experience for both administrators and students. This approach was developed from experience in deploying applications in various regions of Nigeria & across Africa.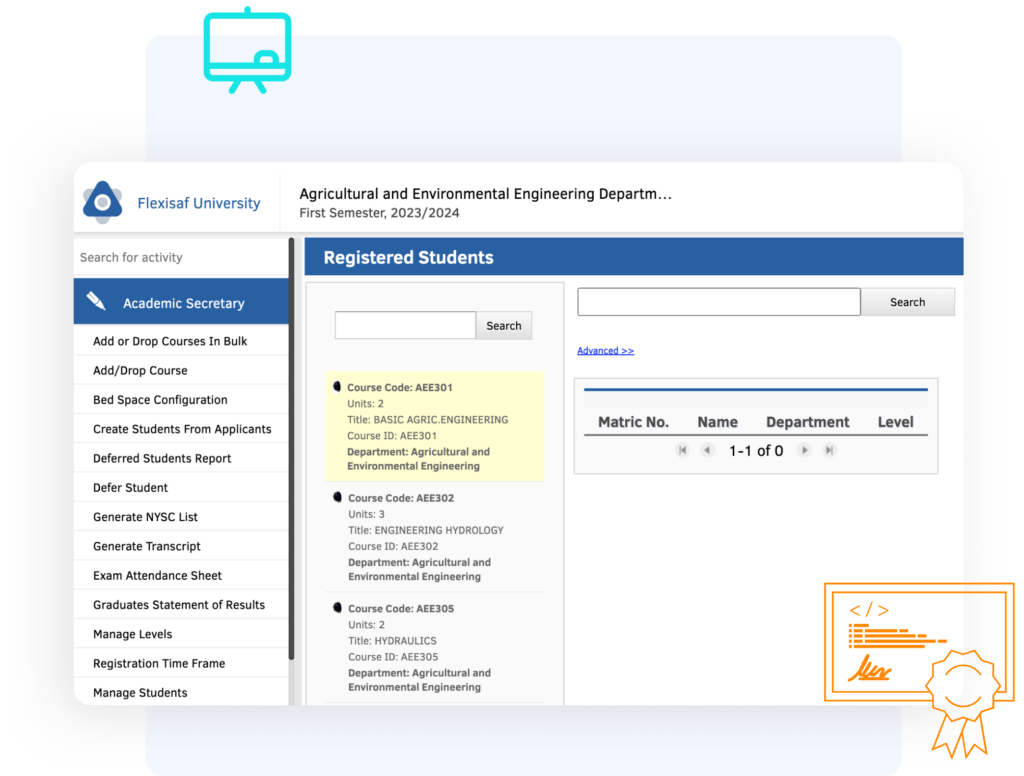 SAFrecords simplifies the registration process and eliminates the need for students to make multiple trips to the bursary or admission office.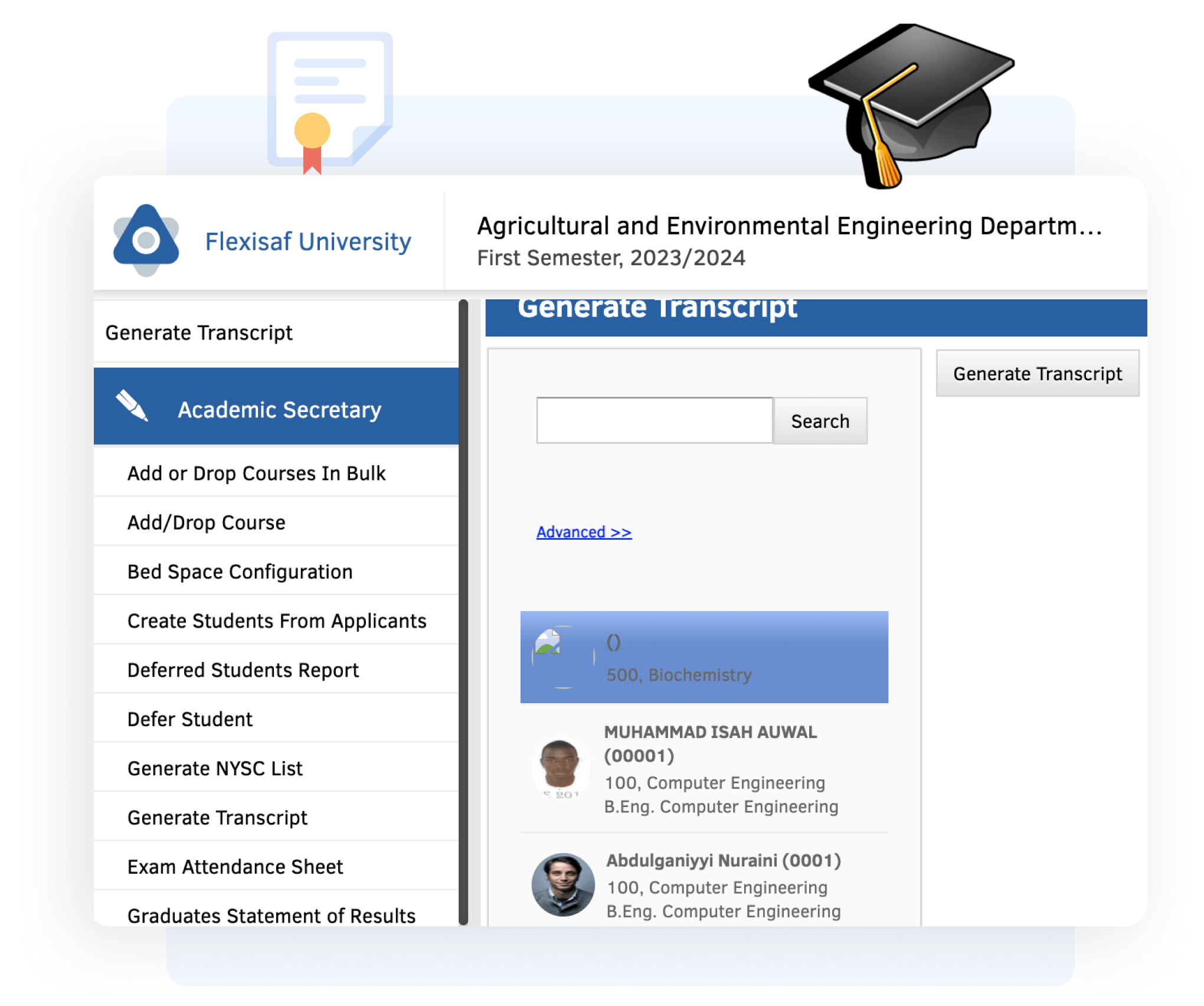 SAFrecords improves the transcript management process for the institution, staff, and students. In the past, graduates were required to request paper transcripts directly from their schools and the process could take months or even years.
We've Only Scratched the Surface
SAFrecords has more amazing features that make it the comprehensive record management tool for your institution
Designed for Tertiary Institutions to Scale Up their Productivity
SAFrecords is designed for all tertiary institutions – universities, polytechnics, monotechnics, colleges and technical schools.
With the complex systems that a tertiary institution runs on and the thousands of students and records involved, SAFrecords simplifies the entire school record management system using impeccable technology.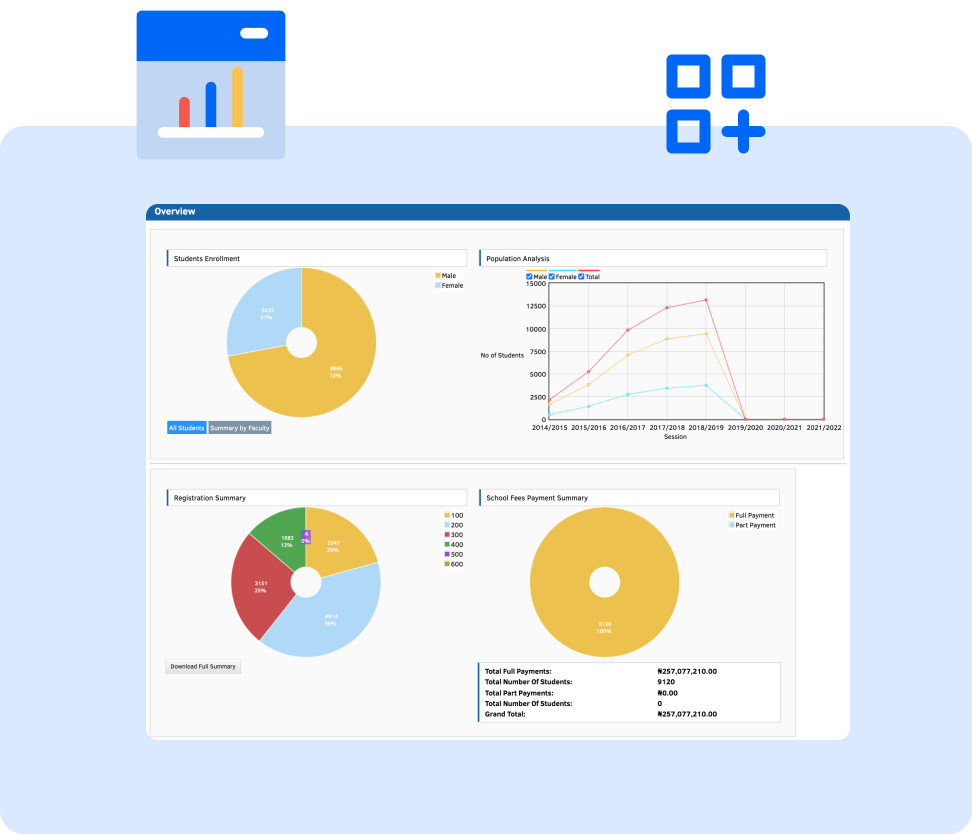 Gone are the days of manual, time-consuming, and error-prone administrative tasks. Now you can save time, resources, and manpower and achieve productivity and efficiency.
Join Over 80 Institutions that Trust SAFrecords
Having used "a portal" for several years before embracing us, MAUTECH now understands the power of a system that can leverage registration information to provide a complete cycle for records processing and reports generation. Information about students' current academic status, level, etc. makes it possible to achieve a comprehensive registration.
Offering over 100 programs with different affiliations and grading systems, Adamawa State Polytechnic is able to manage about 10,000 students' records in every academic session, produce results on time, and ensure the high integrity of records. Timely delivery of results and accuracy was a big challenge before using SAFrecords.
Selected as the best among over 30 contenders, FlexiSAF was able to provide Federal University Kashere (FUKASHERE) a robust solution for E-Registration, Accommodation Management, Results Computation/Compilation and Transcript production. FUKASHERE is proud to be one of the few institutions that have all their students' records digitized.
Managing staff, students, and records is hard. To make matters worse, tools like Excel Sheets and the rest further complicate everything.  Over 700 institutions are right about one thing – and that's the fact that SAFrecords is the real deal for school management.